ARLAND LAND USE ECONOMICS IS A LAND USE ECONOMICS AND PLANNING CONSULTING FIRM THAT PROVIDES ECONOMIC, MARKET AND FINANCIAL FEASIBILITY STUDIES, ECONOMIC BENEFIT, FISCAL IMPACT ANALYSIS, AND IMPLEMENTATION PLANS FOR LAND USE, TOD (TRANSIT-ORIENTED DEVELOPMENT), AND TRANSPORTATION PLANS.
TRANSPORTATION
We partner with teams on a wide range of transportation improvement projects with varying roles including the identification of economic development potentials, land use opportunities, and socioeconomic impact of alternatives.
TOD & MIXED USE
As the Denver metro area light rail and commuter rail system builds out, we work with planners, architects, and engineers in developing station area plans. Typically, we're responsible for the market study, which helps set the framework for the type, intensity, and timeline for different uses on a site.
ECONOMIC & FINANCE STUDIES
We provide a wide variety of additional economic, financial, and market studies to both public and private sector clients. The analysis includes both long-range plans and short-term development projects.
Demographic and economic analysis for real estate development, land use, and transportation plans
Market research studies analyzing the potential for real estate development
Land use and socioeconomic impacts of transportation alternatives including transit and highway improvements
Highest and best use studies for land development
Pro-forma financial analysis for land, office, residential and light industrial development
Experienced and Proven
Leveraging partnerships to define policies
CERTIFICATIONS
ArLand Land Use Economics (as ArLand, LLC) has received its designation as a Disadvantaged Business Enterprise (DBE) and Minority/Small/Women-Owned Business Enterprise (M/S/WBE) with the City and County of Denver. It is certified as an Emerging Small Business (ESB) with CDOT and a Small Business Enterprise (SBE) with the Regional Transportation District (RTD).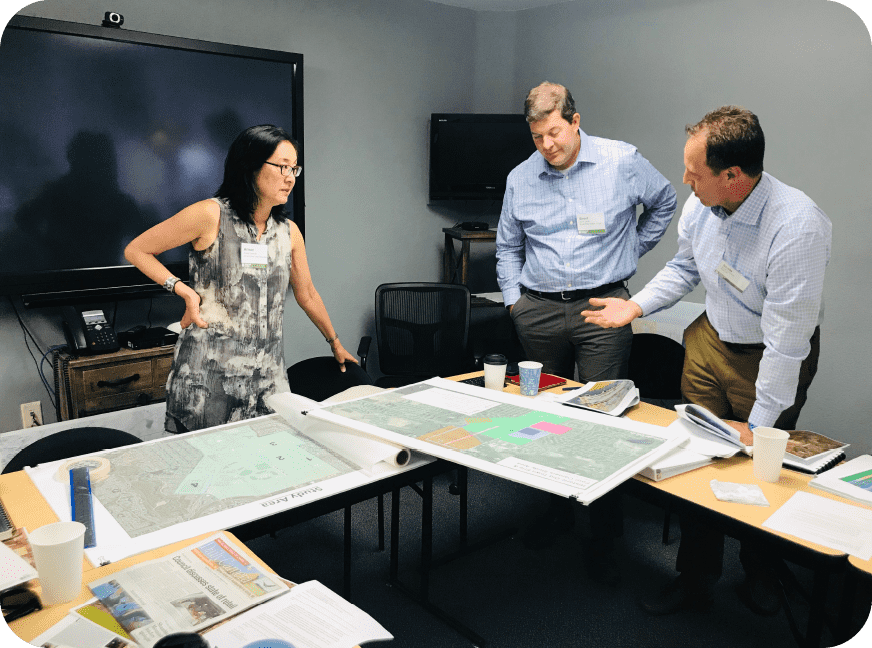 This is your chance! Jump in now and give your business a boost!
Schedule a meeting you learn more.